Easter Egg Hunts and Events in Fairfield County, CT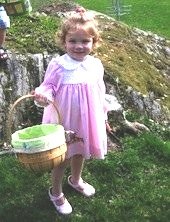 The Easter Bunny has some explaining to do.  Last year, that darn bunny pooped jellybeans all over my carpet (inspired by the movie Hop).  In fact, my kids were so disgusted that they no longer have any love lost for either jellybeans or the Easter bunny.  To warm back up to the furry fellow, we're planning on hitting not one, but several, local Egg Hunts in Fairfield County in hopes that the Easter Bunny will redeem himself.  Note to self…no jellybeans!
Stew Leonard's Easter Egg Hunt Eggs-Travaganza, Norwalk, CT
Visit Stew Leonard's on Thursday, March 26th from 4:00-5:00pm.  Children 9 and under are invited to join in a storewide hunt. Participants will receive a map that will lead them through the store where the can collect eggs from the store's costumed characters Wow the Cow and Daphne Duck. The eggs will contain prizes including candy, stickers, DVD's, gift cards, and a grand prize – a $250 gift card to Tumble Jungle. The Easter Bunny will be there ready to pose in photos with your kiddos.
Stew Leonard's, 100 Westport Avenue, Norwalk, CT 203.203.7214
Young Women's League Annual Easter Egg Hunt, Waveny Park, New Canaan, CT
On Saturday, March 28th at 9:30 am you can join the fun at Waveny Park. Kids can hunt for 10,000 eggs, meet Mr. and Mrs. Bunny, enjoy bounce houses, bunny ears, face painting, cupcakes and the Dixie Land Band.  The hunt, sponsored by the Young Women's League of New Canaan, is free to all, and proceeds from the sales of baked goods and other items go the Young Women's League Giving Fund. In case of inclement weather, the Easter Egg hunt will take place the same day at New Canaan High School.
Waveny Park, South Avenue, Rte 124, New Canaan, CT 06840
The Great Egg Hunt & Spring Celebration, New Canaan Nature Center, New Canaan, CT
The New Canaan Nature Center's annual egg hunt will take place this year on March 27th, 28th and April 2nd. Kids will learn about what makes springtime special, learn about eggs, meet baby chicks and rabbits from Hop Along Hollow Rabbit Rescue. The egg hunt program is geared towards smaller groups and limited to about 25 people per hunt. Enjoy a self-guided scavenger hunt and spoon.egg obstacle course. Eggs will contain nature-themed prizes or nut-free sweets. $10 for members, $15 for non-members. Times vary and tickets must be purchased in advance. Age 2-10 only.
New Canaan Nature Center, 144 Oenoke Ridge, New Canaan, CT 06840 203.966.9577
Annual Egg Hunt, Fairfield, CT
Come to Fairfield on Saturday, March 28th at 1pm sharp for the town's annual Easter Egg Hunt. Kids from pre-school through third grade are invited to bring their own Easter baskets and come early to meet the Easter Bunny. A $1 donation is requested for each participant and the proceeds go to a local scholarship fund.
South Pine Creek soccer field, Old Dam Road, Fairfield, CT 06824 
Giant Steps Egg Hunt, Fairfield, CT
On March 28th, the Easter Bunny is stopping off at Giant Steps to hide thousands of eggs for you to find. Join us for a morning filled with super fun Easter themed crafts and a Easter Egg Hunt Giant Steps Style. Always a fun time and always 100% FREE! Register.
Giant Steps 226 Kings Highway East, Fairfield CT
Spring Pancake Breakfast with Easter Bunny, Norwalk, CT
On Saturday,March 28th, the Easter Bunny will host the 26th Annual SCA Pancake Breakfast! The best breakfast in town will be served in the cafeteria of the Silvermine School on Perry Avenue. There will be games and face painting for the kids, too.
Annual Heckscher Farm Egg Hunt, Stamford Nature Museum, Stamford, CT
Saturday, April 4th, from 10am to noon kids aged 6 and under are invited to join this annual egg hunt. At the conclusion of the hunt, eggs may be turned in for a goody bag. After the egg hunt, be sure to stop by the Overbrook Nature Center building to do some crafts and learn why eggs come in different shapes and colors. The event is $5 for members of the Stamford Nature Museum or $5 plus the cost of gate admission for non-members.
Stamford Museum and Nature Center, 39 Scofieldtown Road, Stamford, CT 06903, 203.322.1646
Monroe Egg Hunt, Monroe, CT
Join the United Methodist Church of Monroe's Annual Easter Egg Hunt on Saturday, April 4th for a "Hoppin' Good Time!" The event begins at 9:00 am and will be held rain (inside) or shine (outside). The cost to participate is $3.00 per child (grade 5 and under) and $5.00 per adult and includes breakfast, a craft and the egg hunt. Don't forget your Easter Basket!
United Methodist Church of Monroe 515 Cutlers Farm Road, Monroe
Eggs-traordinary Eggs-travaganza at Stepping Stones, Norwalk, CT
On April 4th, join Benedict the Egg, host of all things egg-citing! He will be facilitating and participating in loads of egg-cellent activities, including egg rolls and even having children decorate him!
Stepping Stones 303 West Aveue, Norwalk CT
CT Audubon Society, Fairfield, CT
The CT Audubon Society's annual egg hunt takes place on Saturday, April 4th. In addition to the egg hunt, families can enjoy spring themed craft making and a visit from a "special" rabbit. Two sessions are available: 10-11:30AM, or 1:00 - 2:30PM. The morning session includes continental breakfast and the afternoon session includes juice, cookies and healthy snacks. Member fees are $10/child, $5/adult and non-member fees are $15/child, $5/adult. Children under 2 are admitted free, and pre-registration is required. Ideal for children 8 and under.
Connecticut Audubon Society, 2325 Burr Street, Fairfield, CT 06824 203.359.6305
RCA Easter Egg Hunt, Rowayton Community Center, Rowayton, CT
Head to Rowayton with kids of all ages for RCA's annual Egg Hunt on April 4th at 10am. This event takes place rain or shine and kids can meet the Easter Bunny while hunting for hidden, treasure-filled eggs. Parents are asked to drop off 6 plastic eggs filled with candy, snacks or coins for each participating child the day before or the morning of the hunt (drop-off information can be found here).
Rowayton Community Center, 33 Highland Ave, Rowayton CT, 06853, 203.831.0870
Community Egg Hunt, Norwalk, CT
On April 4th, even if you don't go to church you're welcome to bring your kids for an egg hunt, bounce house, treats and prizes. It probably goes without saying, but….it's free! Free food for adults too.
Pequot Library Egg Roll, Southport, CT
On April 4th, following a longstanding White House tradition, Pequot Library will attempt its eighth classic egg roll race with long-handled spoons on its Great Lawn. Bring your own long-handled wooden spoon (or borrow one from the library) and hard-boiled eggs for decorating first. Dance the Bunny Hop, then enter your favorite egg in this age-category race.
Updated on 3/17/15.