Autism Support In Fairfield County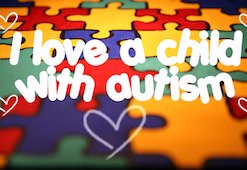 In second grade, my daughter often talked about her classmate Robert.  Robert, who remained in our public school system through second grade, struggled with the nebulous diagnosis of being "somewhere on the autism spectrum".  He's a great kid – with a great family – and I watched and marveled as they worked tirelessly to help Robert navigate his way through school, friendships, and growing up.
Robert's mother, who is thoughtful, tireless, patient, strong and grateful, told me how much support they've had from the Connecticut community as they've explored the world of autism with Robert.  It has made me appreciate again how lucky we are to live in an age and place of both relative social acceptance and medical phenomena.  There is no doubt that my life and my daughter's have been enriched and strengthened for knowing Robert and his family, and their struggles and victories.
If you have a child who may be grappling with autism, there are many, many resources in the Fairfield County area to explore.  Here's a list to get you started:
Southfield Center for Development, Darien, CT: The Southfield Center for Development offers a wide range of services for children with autism including tutoring, physical and occupational therapy, advocacy, and speech and language skills. The center focuses on offering comprehensive and individualized support.
85 Old Kings Highway North, Darien, CT, 06820, 203.202.7654
St. Vincent's Autism, Westport, CT: A hospital affiliated program, St. Vincent's Autism program offers diagnostic services, as well as therapies, support groups (for parents and siblings), and resource coordination. 
47 Long Lots Road, Westport, CT, 06880, 203.341.4501
SEED Center, Stamford, CT, Stamford's SEED Center offers services including counseling, physical, occupational and speech therapy, and home therapy for individuals with autism.  
30 Buxton Road, Suite 105, Stamford, CT, 06905, 203.674.8200
Brain Balance, Norwalk, CT: Brain Balance has recently opened a Norwalk location.  The program works closely to create individualized programs - with great emphasis on dietary programs - designed to help each child achieve their potential. 
15 Cross Street, Norwalk, CT, 06851, 203.286.7428
University of Bridgeport Autism Center, Bridgeport, CT: The Autism Center at the University of Bridgeport offers testing and treatment for children at a relatively small cost to the family.  The center focuses on providing natural remedies as part of its comprehensive care.  
126 Park Avenue, Bridgeport, CT, 06604, 800.392.3582
Autism Parents Club CT, Wilton, CT: A parent support group, the Autism Parents Club of CT meets the last Tuesday of each month at 7:30 at Wilton's John's Best Restaurant.  Finding peers who are facing the same difficulties that you are is incredibly helpful in any medical situation.  
1 Danbury Road, WIlton, CT, 06897, 203.761.0248
Autism Speaks Fundraiser, White Plains, NY: Often being part of the solution is the most powerful weapon you can find as you face challenges.  Join hundreds of families as they come together to raise money for autism research at the Walk now for Autism event.  The 2-miles walk will be held June 2, 2013 on the Westchester Campus of New York Presbyterian Hospital.  The opening ceremony will be at 10am, and the walk will kick off at 11am.
21 Bloomingdale Road, White Plains, NY, 10605, 914.934.5138
Children's Academy CT: Based in Fairfield County, they are an insurance based, in-home, Autism specific program specializing in ages birth to 9. They provide families with training, community resources and ABA therapy to children in the Autism spectrum. 914-374-2601
A reader recommends: Collaborative Learning Services serves families of children with autism in
Westchester and Fairfield counties. They provide in-home services to families giving assistance with various skills, such as organizational, social, and self help skills, just to name a few.
203-286-3990
Originally published 4/13/13.