Weekend Fun for CT Kids: Fall Fairs, Farm Day, and Square Dancing September 12-13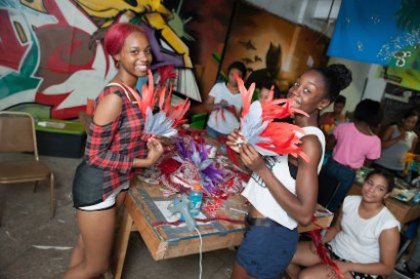 That end of summer sigh that usually comes with Labor Day weekend  seems to have eluded us this year with this unrelenting heat wave that, fingers crossed, will leave us so that we can enjoy this coming weekend. It's packed full with all kinds of fun, whether you're interested in maritime history, agriculture, or Caribbean culture. If you're still finding your back to school groove, you won't want to miss the Connecticut Kids Closet Consignment event, which promises deals on everything you need for kids of all ages this fall and winter. 
If you're celebrating Rosh Hashanah on Monday, we here at Mommy Poppins wish you the happiest of New Years, and if you're not celebrating but have the day off of school, we remind you that our event calendar is updated for weekdays as well as weekends. For the latest and best family-friendly events, subscribe to our weekly newsletters and follow us on Facebook, Twitter, and Pinterest.
Have a great weekend!
All Weekend
Hebron Harvest Fair (Tolland County)
This fair includes three stages with live entertainment as well as ice cream and butter making displays, a petting zoo, animal contests, as well as games and rides in a full midway. Thursday through Sunday.
The Ledyard Fair (New London County) 
The 70th anniversary of the Ledyard Fair includes several animal shows and competitions including horses, sheep, pigs, livestock and a pony pull. There will be rides, entertainment, and all kinds of carnival treats. Friday-Sunday. 
Connecticut Maritime Heritage Festival (New London County) 
This weekend-long celebration of Connecticut's sailing history includes a light boat parade on Saturday night from Fort Trumbill Park to City Pier, as well as various dockside tours and activities.
The Connecticut Kids Closet Consignment Sale in Danbury (Fairfield County) 
Just in time for back to school, this tag sale includes some of the best deals around on clothes, books and toys from babies to teens.  Friday though Sunday. Admission on Saturday and Sunday is free.
Norwalk Oyster Festival (Fairfield County) 
Veterans Park is the venue for this celebration. Children will love the Kids' Cove area that includes rides, arts and crafts, and more. Food selections include oysters and clams on the half shell highlight the food selections as well as lobster rolls, funnel cakes, and pizza fritti. Sunday is Family Day, and one child is admitted free with each paid adult ticket. Friday though Sunday.  
Simsbury's Septemberfest (Hartford County) 
This fundraiser for the Simsbury Performing Arts Center includes fireworks (on Friday night), live music in the bandshell, train rides, petting zoo, bounce houses and an amazing food selection. Dog show and hot air balloon rides as well. Friday to Sunday.
North Haven Fair (New Haven County) 
This fair dates back 73 years and promotes interest in animals and agriculture. Alpacas, baby chicks, racing pigs and a petting zoo will delight the children, as well as a youth pie-eating contest, tractor pull, and all our favorite carnival rides. Friday though Sunday.
Saturday, September 12
Meet Stamford's First Responders Day  (Fairfield County) 
At this first annual event, members and equipment from the Stamford Police Department, Fire Department, and EMS will be present to talk to the public and demonstrate various pieces of equipment. Don't forget your camera! Free. 
Celebrating Caribbean Culture (Hartford County) 
Explore the traditions behind West Indian carnival costumes and celebrations while working with artists from the Connecticut Cultural Heritage Arts Program. Children will decorate their own costume headpieces, learn dance steps, and then perform in a small parade. 
Open Farm Day in Granby (Hartford County) 
Visit a wide range of Granby farms and get a behind the scenes look at where your food comes from. Print out the passport and collect stamps at each stop, and then enter to win great prizes donated by the farms. Free.
Cheshire Fall Festival and Marketplace (New Haven County)
Bartlem Park will be bursting with energy during this annual event. Live music, crafts, food, carnival rides, vendors and car show will run throughout the day, with a fireworks display at night. Free.
Blue Slope Farm Square Dance (New London County)
Celebrate the last dance of the summer in the Bank Barn on the grounds of Blue Slope, a working dairy farm in Franklin. No experience is necessary: all are welcome for square dancing and line dancing.
Sunday, September 13
Groton History Day (New London County) 
Learn about the Battle of Fort Griswold, which brought the Revolutionary War to Groton in 1781. Meet soldiers, see their camp, watch musket ring demonstrations, and visit with traditional artisans as they demonstrate colonial crafts.
Family Focus: Grandparents' Day (Fairfield County) 
Bring your grandparent to enjoy the galleries at the Fairfield Museum and History Center. There will be storytelling, and a fun activity designing your own newspaper inspired by the museum's current Picturing the News exhibit.
Nutcracker Auditions at the New England Ballet Company (Fairfield County) 
Calling all Claras! The New England Ballet Company is holding community auditions for their annual Nutcracker performance today and next Sunday.