Things to Do Over Thanksgiving Break (Hartford County)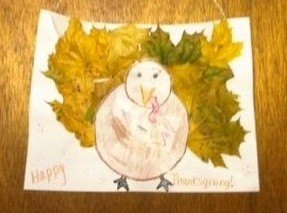 After all the hectic Thanksgiving festivities come to an end and the extended family leaves, settle down and spend some time relaxing with the kids during the rest of your holiday break. There are many activities going on around town that can help to keep you all entertained after the cooking, cleaning and chaos has ceased here in Hartford County.
Celebrate Native American heritage at the Imagine Nation Museum in Bristol on Friday November 23 from 9:30 am-5 pm. Head over to the museum to celebrate the harvest by making a unique native craft, learn a social dance, and interact with readings from their Native American Folk Stories. Kids will also be able to construct a Chief Headdress, participate in traditional games, make a teepee, and much more! Spend the day learning all about the Native American culture and traditions and even meet the special guest visitor, the Paugessett Indian tribe.
Now is the perfect time to check out one of the many great museums in the Hartford county area. Spend a day learning about history, gazing at beautiful art or having fun with science in an entertaining hands-on way. Make sure to check with your local library because many of them will offer free day passes to various museums if you show them your library card.
Speaking of libraries…they are also a great place to check for fun events over the Thanksgiving break. Some libraries might have things to do during the day like New Britain Public Library is having a necklace making class for teens ages 12-17 on Friday November 23 at 10 am or West Hartford has a children's story time on Friday from 9-12:30 pm.
Real Arts Ways in Hartford will have their opening weekend this Friday and Saturday for a family favorite event. Enjoy a colorful collection of short films from around the world hand-picked as audience and jury favorites from the 2012 New York International Children's Film Festival. This selection is best suited for the younger audience, ages 4-8. Various 60 minute movies will be shown throughout the day. Admission for real art ways members is $5, senior and student members is $4.50, non-members $10, non-member seniors (62+) $7, full time students with id $7.
This holiday we hope you opt to shop local and what better way to do that than to buy from a craft fair or artisans market where everything is made by local artists? Instead of heading over to the malls and big corporate shopping centers on Black Friday enjoy a day at the Black Friday Handmade Market. It will be the perfect opportunity to buy unique gifts for everyone on your list. You'll find some of the area's best artisans selling their items like children's clothing, jewelry, bath and body products and more. Also there is a great musical lineup, a cupcake truck and maybe some chestnuts roasting on the pellet stove. The event will be at the Freight Street Gallery in Waterbury from 9-6 pm.
Friday November 23 is the opening day of Winterfest in Hartford at the Bushnell Park. They will be having a special ribbon cutting event with many fun opening day activities. From 11 am- 9 pm there will be free ice skating, Christmas caroling, a Christmas tree and wreath lot, free photos with Santa from 6-7 pm, the carousel from 4-9 pm, procession from the arch to the rink 5:15 pm, Memorial arch tours from 3-5 pm, food vending, and more!
Enjoy your break! Happy Thanksgiving!