Thanksgiving Activities in Fairfield County, CT 2013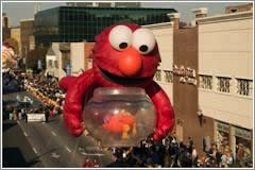 I adore Thanksgiving – by far my favorite holiday.  There's a lot to be thankful for this year in CT…and this family is looking forward to a lot of local Thanksgiving outings and events here in Fairfield County. Whether it be a running in a turkey trot, going to the Stamford Parade, making a Thanksgiving craft or attending a local high school football game we've rounded up some fun events.
Turkey Trot, Southport, CT
Come on out Thanksgiving morning for Southport's annual Turkey Trot.  Choose the 5-mile run or the 2.7 mile walk/run.  The 2.7 walk/run is doable for kids, and strollers are allowed on the shorter course.  The race starts at 8:15 – come early to have time to park – and advanced entry fees are $30/adult, $25/kids under 17.
385 Centre Street, Southport, CT, 06890
Annual Thanksgiving Parade, Stamford, CT
Sunday, November 24th, at 12 noon the annual Stamford Thanksgiving Parade kicks off.  The parade lasts approximately 2 hours, has more than 25 balloons, and runs along Summer, Broad and Atlantic Streets.
Day After Thanksgiving Movie, and Thanksgiving Story Time, Wilton Library, Wilton, CT
On Nov. 25th from 2:15-3pm Children ages 4 – 7 can enjoy hearing stories about the holiday and watching a short film. Caregivers should remain in the building.  
The summer movie hit Turbo will be shown on 11/29. Rated PG. Healthy snacks will be served. Children under 8 must be accompanied by a caregiver, children under 12 must have a caregiver in the building. 10:30 - noon.
137 Old Ridgefield Road, Wilton, CT 06897, 203.762.3950
Drop in Craft, Bridgeport Public Library, Newfield Branch Bridgeport, CT
Wednesday, November 26th, drop in to the Newfield Library to work on a Thanksgiving craft with your youngster.  4-5 pm in the Children's Room.  
925 Broad Street, Bridgeport, CT, 06604, 203.576.7403
First Thanksgiving, Fairfield Museum, Fairfield, CT
Swing by the Fairfield Museum on November 29th to learn about Thanksgiving traditions of the 19th century. Celebrate the gifts that the Native Americans introduced to the colonists and how these cultures influence our traditions today. Family-friendly tours led by a museum educator will focus on Native American and Colonial life in the new exhibition Creating Community. Enjoy hands-on activities working with natural materials including feathers, beads and more. The event runs Friday, November 29th, from 11-3.  Tickets are $5/adult, $3/student, and children under 5 attend free.
370 Beach Road, Fairfield, CT 06824, 203.259.1598
Community Service Opportunities
My husband and I find that Thanksgiving is always a great season to really underscore the importance of community service to our kids. Two organizations that provide fantastic services to Fairfield County are Community Plates and Person to Person.  Visit communityplates.com to sign up to do food runs, bringing excess foods from restaurants and grocery stores to local shelters.  Bring your gently used clothing to Person to Person where it will be distributed to local families in need.  Both activities are ones that can easily be done with your kids –a great way to make Thanksgiving even more impactful.
High School Football Games
Another family favorite Thanksgiving tradition?  A local high school football game.  The Turkey Bowl - Darien and New Canaan play at the Darien High School Field, at 10:30 on Thanksgiving morning.  In Stamford, catch the Stamford High vs. Westhill game on November 28th, at 10 am at Westhill, and Staples High School of Westport vs. Greenwich High on November 28th at 10am at Staples High School.
However you choose to celebrate, have a wonderful Thanksgiving!
Originally published on 11/6/12.