Pick Your Own Apple Farms For Families On Long Island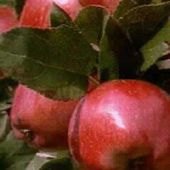 Believe it or not, it's apple picking time already. The apple picking season typically lasts from mid to late August to late October. Apple picking is a great family outing filled with fresh air, a little exercise, a bit of a treasure hunt, and a bounty at the end. Whether searching for an orchard with all of the bells and whistles or one with trees perfectly sized for wee ones, there are plenty of pick your own apple farms to choose from. Call before going to ensure that each farm is open, and to confirm that there is enough fruit for picking that day. Check out our Pick Your Own Guide for more suggestions on apple picking farms in the tri-state area.
Lewin Farms
812 Sound Avenue
Wading River, NY 11972
631-929-4327
Known as the first pick your own farm on Long Island, this family operated farm specializes in several different kinds of apples, as well as a wide variety of farm fresh fruits and vegetables. It also sells roasted corn at the farm stand.
The Milk Pail Farm Stand
1346 Montauk Highway
Water Mill, NY 11976
631-537-2565
With more than 20 different varieties of apples to choose from, The Milk Pail is the perfect destination for families to enjoy an apple picking adventure. The Milk Pail grows over 20 acres of apples on semi-dwarf trees, which grow to be eight to ten feet tall, which makes the apple picking process a bit easier. The Milk Pail's website provides detailed information for visitors, such as weekly apple varieties, a description of each apple grown on the farm, the price of apples by the pound, recipes, and current weather conditions.
Woodside Orchards
729 Main Road
Aquebogue, NY 11931
631-722-5770
116 Manor Lane
Jamesport, NY 11901
631-722-5770
Established in 1982, Woodside Orchards is known on Long Island for its fresh and delicious apples. Woodside Orchards grows over 10 varieties of apples on small, semi-dwarf trees. To ensure that every visitor has the best apple picking experience, Woodside Orchards opens new areas of the orchard every weekend. While there, try one of Woodside Orchards' creative treats - a cider slushie.
Fort Salonga Farm
30 Meadow Glen Road
Northport, NY 11768
631-269-9666
Fort Salonga Farm is a great place to hit for quick and easy apple picking. Without a lot of bells and whistles like hay rides, it offers plenty of dwarf trees for kids to pick on. It also offers freshly extracted honey for sale at the farm stand, which is not to be missed on the way out. Fort Salonga Farm is the most westerly location on the Island. Remember to check out the Fort Salonga Farm website, as the crop is smaller, and the farm closes periodically to allow for more ripening.
Seven Ponds Orchard
65 Seven Ponds Road
Water Mill, NY 11976
631-726-8015
Why take the kids apple picking if they aren't tall enough to reach the apples? It is backbreaking to pick the kids up all day long to pluck the apples. While many orchards offer dwarf type apple varieties, Seven Ponds is the only orchard that specializes in them. With over 14 varieties of dwarf trees, it's possible to spend an entire day at the orchard. Seven Ponds offers red Radio Flyer wagons to store the picked apples. If the kids get bored during the picking, there's a corn maze, hay rides, and a farmers market with a bounty of fresh fruit and vegetables. Seven Ponds is the place to go to when looking for a kid-friendly apple picking experience.
Wickham's Fruit Farm
28700 Main Road
Cutchogue, NY 11935
631-734-6441
Dating back to 1661, Wickham's Fruit Farm has some of the oldest cultivated farming land in the country. It's one of the most beautiful apple picking locations and has water views of Peconic Bay. Don't forget to bring along the camera. Membership is required to pick apples. Members receive daily updates on apple availability, as well as a private selection of the freshest apples available for picking. While there, enjoy Wickham's famous apple pies, doughnuts, and apple cider, and see one of Long Island's first cider presses. Wickham's is also part of the Suffolk County Farmland Preservation Program, which ensures the protection of the land for years to come.
Hanks Pumpkin Town
240 Montauk Highway
Water Mill, NY 11976
631-726-4667
Aside from a great pumpkin farm, Hanks offers apple picking on weekends, as well as face painting, a playground, wagon rides, and a corn maze. In the roasted corn shack, enjoy freshly baked fruit pies, candy apples, hot or cold apple cider, and cider doughnuts, along with roasted corn.
Davis Peach Farm
561 Hulse Landing Road (Orchard address)
Wading River, NY 11972
631-929-1115
284 Boyle Road (Farm Stand address)
Port Jefferson Station, NY 11776
631-509-5033
Though famous for its peaches, Davis Peach Farm has great apple picking too, not to mention plums, nectarines, apricots, raspberries, blackberries, strawberries, and tomatoes for the picking. While there, get one of Mrs. Davis' freshly baked pies and the famous white sangria mix, which is the perfect pick me up after a long day of picking.
Originally published on 8/24/12. Updated on 9/6/14