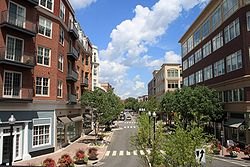 Connecticut is a combination of accessible small cities, seacoast charm and rural New England beauty.
Central Connecticut consists of both New Haven and Hartford. Hartford, the state capital of Connecticut, otherwise known as the insurance city, is small, friendly and easily accessible. There are wonderful art museums, places of cultural interest, shopping, dining and historic sites. West Hartford is also a favorite for shopping, dining and entertainment opportunities for the family.
New Haven, the home of Yale University, offers many museums, art galleries, cultural experiences, dining, shopping, public playgrounds and parks as well as beaches and sailing along the Long Island Sound. Head to the Green for art and history or to Wooster Square (their Little Italy) where the first pizza in the country was served.
Latest news from the area