Things to do on Winter Break in New Haven County, CT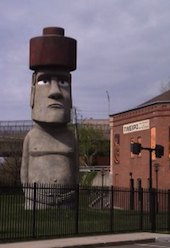 Winter break is coming! For moms everywhere this can be a scary proclamation, especially when you have multiple children in different age categories with completely different interests. This is a challenge that is difficult, but not insurmountable. I've compiled a list of some camps and wonderful activities for your kids. Take a deep breath and read on!
UNH Women's Basketball Team Camp
Boys and girls Pre-K-8th grade who love sports will love the UNH Women's Basketball Team Camp. It will be held Monday, February 18th through Friday, February 22nd from 9am – 12 pm at the Charger Gymnasium. Registration will begin at 8:30am every day. The cost is $80 for the week or $20 per day. For more information contact the assistant women's basketball coach Nordia Henry at 203-479-4511 or nhenry@newhaven.edu.
Little Ninjas Karate Classes
Orange Parks and Recreation Department will be offering karate classes for ages 4-9 at High Plains Community Center beginning March 19th. For more information please call the recreation department.
525 Orange Center Road Orange, CT 203-891-4790.
The Yale Center for British Art
The Yale Center for British Art will be hosting a program for the entire family called "High Seas and High Tea" Saturday February 16th 10:30am – 12pm. This event is free and open to the public, and the organizers suggest bringing your children dressed as princesses or pirates or a combination of the two. The Yale Center for British Art is located at 1080 Chapel St. New Haven.
1080 Chapel Street New Haven, CT 877-274 -8278.
Time Expo Museum
Check out "Make a Real Clock" at the Time Expo Museum in Waterbury. This is an ongoing event every Tuesday through Saturday but definitely bears mentioning here. The price is $11 and takes place from 10am - 4pm. You will have a few designs from which to choose. For more information or to make a reservation please call 203-346-5722. If you are interested in also exploring the museum, admission is: adults $6, seniors: $5, children 5–12 $4, and children under 5 are free. The museum hours are Tuesday through Saturday 10am – 5pm, and are closed on Sunday and Monday.
175 Union Street Waterbury, CT 203-755-TIME.
Ansonia Nature Center
Finally, check out the Ansonia Nature Center; they have a couple of wonderful options for the kids. For example, "Park Tots: Whose Footprints Are in the Snow?" This program will be held on Friday Feb. 15 at 10:30 am for parents and their toddlers/infants. It's an outdoor and indoor story time; be prepared to take a little hike to see what animals are making tracks! Cost is $4 for members and for Ansonia residents, $6 for all others. Grownups are free. To register, please call 203-736-1053. There is also "Orienteering for Beginners;" this course is being held Monday, February 18th at 2 pm, and a park ranger will teach this course on map reading. Class size is limited to 12, and your children have to be at least 6 and accompanied by an adult. The cost is $6 per person. Please call and register in advance.
10 Deerfield Lane Ansonia, CT 203-736-1053.