Thanksgiving Historic Meals, Races, Crafts and Stories in Hartford County, CT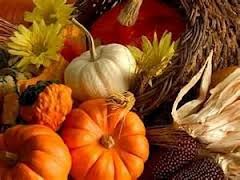 Thanksgiving is the perfect time of year to teach our children how to display gratitude. We can teach our kids to be thankful for our own health, safety, shelter and well-being while at the same time helping out others who are less fortunate. Not only are there many ways you and your family can help out others but you can also take the time to celebrate the Thanksgiving holiday with one of these themed events in Hartford County.
Travel back in time at The Welles Shipman Ward House in Glastonbury where a historical Thanksgiving event will be hosted on Sunday November 17. From 1-4 pm the house will be transformed to depict the holiday celebration in 1800 colonial Glassenbury. There will be demonstrations, tours, historical food samplings and more. All ages are welcome and admission is $3.
Many of the area Barnes and Noble are offering Thanksgiving themed storytime events where a book is read and special crafts and/or activities to follow. There is one at the Farmington Barnes and Noble on Thursday November 14 at 10:30 am and Saturday November 23 at 3 pm.  
An annual Thanksgiving tradition is the Manchester Road Race which has taken place on Thanksgiving for its 77th year. It has become one of the most popular and colorful road races in the nation. The streets are filled with costumed runners and spectators, live music and food vendors. Line up along the side streets to cheer on the racers as they reach the finish line. The race starts at 10 am on Main St. in Manchester. 
Saturday November 23 is National Family Volunteer Day. Join others at Imagine Nation Museum in Bristol along with the United Way of West Central CT to help promote the spirit of volunteerism in the community. Create colorful Thanksgiving placemats for individuals at shelters, nursing homes, and Bristol hospital. Participating families will receive free museum admission and refreshments will be served.
Head over to The Little Green Tambourine in Avon on Wednesday November 27 from 3:30-5 pm for a Thanksgiving Baking Event. Kids ages 4 and up can bake apple graham cracker pies to share on Thanksgiving. A fun holiday themed craft will follow. This is a drop off event and the cost is $25 per child. 
Enjoy and have fun!
Originally published November 12, 2010.