Thanksgiving Dinner Out, Fairfield County Restaurants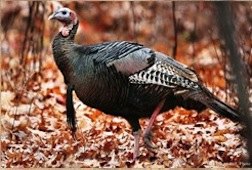 If you find yourself sans extended family this Thanksgiving in Fairfield County, maybe you're miserable, maybe you're counting your blessings.  Either way, you've no doubt realized that cooking a feast for a family of four seems somewhat ludicrous.  Perhaps going to a restaurant seems even more ludicrous, but hear us out...  Some of the best chefs in the state are keeping their doors open, and are probably already prepping for the pumpkin soup, butternut squash ravioli, pecan nut tarts, and egg nog creme brulees they have planned -- not to mention a perfect slice of turkey and NO MESS to clean up. We've also listed restaurants open on Thanksgiving in Hartford County  and Litchfield County.
It should go without saying, reservations are highly recommended  ... leave the winging it to the turkey.  Here are the restaurants, approximately from west to east.  Happy Thanksgiving, everyone!
l'escale, Greenwich
If you're looking for an elegant three course Thanksgiving feast or for flavors from the south of France this time around, head to Greenwich's L'Escale.  Attached to the prestigious Delamar Hotel, the dining room at L'Escale overlooks Greenwich Harbor. And the menu includes temptations such as butternut squash bisque with shitakes and pecan pie with coffee toffee ice cream.
500 Steamboat Rd, Greenwich, CT  203-661-4600
Boulevard 18, New Canaan
The options on this rich prix fixe menu may just be grounds for bagging that beast of a feast you're planning to take on yourself. 
They also offer takeout (in case you want to cheat juuuust a little), but orders must be placed by Thursday, November 19.
62 Main Street, New Canaan, CT 203-594-9900
Cobb's Mill Inn, Weston
If traditional is what you're looking for, this scenic stalwart, with views of a waterfall, fills the bill.  Its a la carte Thanksgiving menu includes seven entrees that range from the traditional turkey dinner to cedar plank Chilean sea bass. Cranberry baked brie wrapped in puff pastry is one appetizer you might not want to share.
12 Old Mill Road, Weston, CT 203-227-7221
Bernard's, Ridgefield
This Thanksgiving you can go full-on French or turkey-driven traditional at Bernard's in Ridgefield, where the presentation is on a par with the food. Case in point from the appetizer menu: lobster fricassee served in a mini pumpkin.
20 West Lane/Route 35, Ridgefield, CT  203-438-8282
Cafe on the Green, Danbury
This award-winning restaurant overlooks one of the Top 25 public golf courses in the nation.  Their Thanksgiving prix fixe menu features traditional and Italian options. 
100 Aunt Hack Rd., Danbury, CT  203-791-0369
Post Corner Pizza, Darien
If your dream Thanksgiving is a less formal meal, this family favorite in Darien offers a traditional turkey feast as well as its specialties of pizza, pasta and other popular dishes.
847 Boston Post Road, Darien, CT 203-655-7721
Parallel Post, Trumbull
Elegant in an easy-going way, the largest appetite will be satisfied by its carving board station with turkey, pork loin and more. Seatings begin at 11:30 and continue, every 45 minutes, until 5 p.m.
180 Hawley Lane, Trumbull, CT 203-380-6380
Artisan, Southport
This swanky spot and sister restaurant to Greenwich's l'escale might be the best deal of the bunch.  Word has it the chef is a parent (gasp!), and believes in charging for children accordingly.  Make sure to give him thanks ... which you'll be eager to do anyway after a splendid three-course, farm-to-table prix fixe meal. 
275 Old Post Rd., Southport, CT 06890 203-307-4222
Blue Goose Restaurant, Stratford
The Blue Goose will offer a selection of entrees -- traditional Thanksgiving grub and favorites from their regular menu.  Dishes available with plenty of sides, dessert and coffee. 
326 Ferry Boulevard, Stratford, CT  203-375-9130
Goodfellas, New Haven
This one is in New Haven County, but we thought it'd be worth mentioning for all the sports fans out there.  Goodfellas will trade in the gangster flicks for football coverage this Thanksgiving.  You can enjoy the game while noshing on traditional favorites or something off the regular menu ... sleeping on the couch will have to wait until you get home. 
702 State Street, New Haven, CT 203-785-8722
Elm, New Canaan
Most of its food comes from local farms, so this Thanksgiving feast menu features some especially seasonal fare but with a twist, i.e., pumpkin and apple soup with chili marshmallow and sage. And the traditional turkey dinner comes with pistachio stuffing. Mmmm.
73 Elm Street, New Canaan, CT 203-920-4994
The Spinning Wheel, Redding
Talk about a traditional setting for a traditional meal, this completely up dated historic restaurant is serving a reasonably priced, savory meal with a large side of charm.
109 Black Rock Turnpike, Redding, CT 203-664-4000
Originally published 11/20/12.