Thanksgiving Dinner Out, Fairfield County Restaurants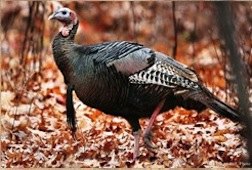 If you find yourself sans extended family this Thanksgiving, maybe you're miserable, maybe you're counting your blessings.  Either way, you've no doubt realized that cooking a feast for a family of four seems somewhat ludicrous.  Perhaps going to a restaurant seems even more ludicrous, but hear us out...  Some of the best chefs in the state are keeping their doors open, and are probably already prepping for the pumpkin soup, butternut squash ravioli, pecan nut tarts, and egg nog creme brulees they have planned -- not to mention a perfect slice of turkey and NO MESS to clean up. 
It should go without saying, reservations are highly recommended  ... leave the winging it to the turkey.  Here are the restaurants, approximately from west to east.  Happy Thanksgiving, everyone!
l'escale
If you're looking for an elegant Thanksgiving feast or for flavors from the south of France this time around, head to Greenwich's L'Escale.  Attached to the prestigious Delamar Hotel, the dining room at L'Escale overlooks Greenwich Harbor.  The Thanksgiving prix fixe menu will run you $65/adult and $25/children under twelve, and will be served from noon - 7pm.
500 Steamboat Rd, Greenwich, CT 06830
203-661-4600
eleven14 Kitchen
Another option in Greenwich, eleven14 Kitchen is planning a traditional thanksgiving dinner with all the fixin's.  Their farm-to-table prix fixe fare will be $75 for adults and $25 for children 12 and under.
Hours 11:30am - 8pm
1114 E. Putnam Ave, Greenwich, CT 06878
203-696-8869
Boulevard 18
The options on this rich prix fixe menu may just be grounds for bagging that beast of a feast you're planning to take on yourself.  Reservations will be taken from 1-6pm, and dinner will run $65/adult ($110 w/ wine pairings), and $30 for children 12 and under.
They also offer takeout (in case you want to cheat juuuust a little), but orders must be placed by Thursday, November 16.
62 Main Street, New Canaan, CT
203-594-9900
Sono Brewhouse
The Brewhouse Restaurant's buffet was voted the Best in Fairfield County this year by readers of the The Weekly ... so you can expect they know what they're doing for the biggest meal of the year.  The atmosphere is casual, bright and copper-toned, thanks to the brewery and all. Seatings are at 12, 2 and 4:30pm, and the cost is $39.95 per person.
13 Marshall Street, South Norwalk, CT 06854
203-853-9110
Bernard's
This Thanksgiving you can go full-on French or turkey-driven traditional at Bernard's in Ridgefield.  Reservations will be taken from 12-7pm, and the prix fixe menu is $65/adult and $35 for children under 12.
20 West Lane/Route 35, Ridgefield, CT 06877
203-438-8282
Cafe on the Green
This award-winning restaurant overlooks one of the Top 25 public golf courses in the nation.  Their Thanksgiving prix fixe menu features traditional and Italian options.  The cost is $47/person, but they'll also have chicken fingers/french fries ($8.50) on hand for the kiddies who haven't come around on sweet potatoes and stuffing yet. 
100 Aunt Hack Rd., Danbury, CT 06811
203-791-0369
Red Barn
This Fairfield county landmark will offer an extensive a la carte menu for your family's turkey day, and is open 12-6pm.
292 Wilton Rd. Westport, CT 06880
203-222-9549
Splash
With lovely views of the Long Island Sound, Westport's Splash may provide the festive environment you're seeking.  More typically an Asian fusion style restaurant, Splash is offering a Thanksgiving buffet that would make the pilgrims proud.  The fixed price is $48/adult, and $25 for children under 12.  They have seven seatings between 12 and 5pm.
260 Compo Road South, Westport, CT 06880
203-454-7798
Dressing Room
The gastronomic brain child of Paul Newman and chef Michel Nishcan will open its rustic, if not perfect dining room for a Thanksgiving Day feast.  The menu will feature Dressing Room favorites plus holiday-driven fare.  There will be two seatings: Lunch 11-3; Dinner 5-7pm.
27 Powers Court, Westport, CT 06880
203-226-1114
Artisan
This swanky spot and sister restaurant to Greenwich's l'escale might be the best deal of the bunch.  Word has it the chef is a parent (gasp!), and believes in charging for children accordingly.  Make sure to give him thanks ... which you'll be eager to do anyway after a splendid three-course, farm-to-table prix fixe meal.  Artisan is serving 12-8pm, and charging $55/adult, $20/older children, and just $10 for those 10 and under!
275 Old Post Rd., Southport, CT 06890
203-307-4222
Fairfield Cafe
This place is run-of-the-mill family dining, featuring Italian food, steaks, seafood and pub fare. Dare I say, this is the place you can picture the kids running around the tables post-meal without too much scorn coming your way.  On Thanksgiving, they'll throw stuffed turkey into the mix.
Hours 11:30-10
770 Commerce Dr., Fairfield CT 06824
203-331-3911
Blue Goose Restaurant
The Blue Goose will offer a selection of entrees -- traditional Thanksgiving grub and favorites from their regular menu.  Dishes run $24.95-34.95 with plenty of sides, dessert and coffee included.  Children under 12 have two options for $15.95.  The Blue Goose will have seven seatings between 12 and 5pm.
326 Ferry Boulevard, Stratford, CT 06615
203-375-9130
Goodfellas
This one is in New Haven County, but we thought it'd be worth mentioning for all the sports fans out there.  Goodfellas will trade in the gangster flicks for football coverage this Thanksgiving.  You can enjoy the game while noshing on traditional favorites or something off the regular menu ... sleeping on the couch will have to wait until you get home.  Seatings are at 12, 2:30, and 5.  
702 State Street, New Haven, CT
203-785-8722