Post Hurricane Sandy Outings that are Open and Running in Fairfield County, CT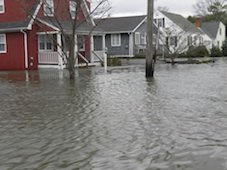 Oh, Sandy...what a week!  Much of Fairfield County is struggling with no power, limited resources and road access, and perhaps, most difficult of all, NO SCHOOL!!!!  With 5 days of no school down, and most likely several more to follow, my kids - and I - are starting to climb the walls.  
Now that we can safely leave our immediate neighborhood, we'll be hitting some of our favorite spots.  Below I've listed some parks, playgrounds and museums that are open, as well as some that have closed until they are restored to full operations. Our hearts go out to those who have lost more than power and a few trees in this storm. Life goes on and we hope that this list can provide a semblance of normalcy for those who are in desperate need of it.
Maritime Aquarium, Norwalk, CT
The aquarium is open regular hours, and is also offering free wifi and charging spots to people with or without admissions.  Admissions prices range from
$10.50-$13.95. 10 North Water Street, Norwalk, CT, 06854, 203.852.0700
Adventure Park, Discovery Museum, Bridgeport, CT
Museum is open this Sunday from 10-5pm. Park is open from 9am-dusk through 11/12. Appropriate for children over 7, tickets range from $39-$49. 4450 Park Avenue, Bridgeport, CT, 06604, 203.690.1717
Stepping Stones Museum, Norwalk, CT
Open regular hours. Tickets are $15. 303 West Avenue, Norwalk, CT 06850, 203.899.0606
Stamford Nature Center, Stamford, CT
Open regular hours, and the Touch a Truck event on Sunday will go ahead as planned, from 11am-3pm. Tickets are $5/child, $10/adult. 39 Scofieldtown Road,
Stamford, CT 06903. 203.322.1646
The Aldrich Contemporary Art Museum, Ridgefield, CT Power has been restored and the museum is open this weekend with regularly scheduled family activities. Adults $7, 18 and under FREE. 258 Main Street, Ridgefield, CT 203.438.4519
Cherry Lawn Playground, Darien, CT
Open as normal.
New Canaan Nature Center, New Canaan, CT
With many large trees down on the property, the nature center will be closed until staff is sure that it is safe.
Westfield Trumbull Mall, Trumbull, CT
The mall has set up a family relaxation spot by the JC Penney Food Court. They've added kids' coloring stations and a family movie area. 5065 Main Street, Trumbull, CT
In addition, many local libraries are holding extended hours, offering movies, and charging stations.  
Finally, if you are heading out anywhere in Fairfield County, I strongly suggest you call ahead to make sure that your destination is open and accessible.  Good luck, stay warm and stay safe.