More Christmas Tree Farms in Hartford County, CT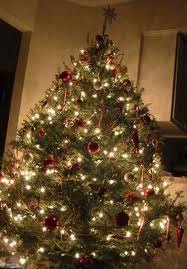 It's that wonderful time of year again! Many houses are already becoming adorned with beautiful festive décor... the holiday spirit is spreading! Families are heading out in search for the perfect tree. Be sure to check out the amazing list of spots to find live Christmas trees in the Hartford County area that was posted last year and also this new updated selection to add in for this year. Nothing beats the smell of fresh pine from a Cut-Your-Own Tree Farm to help bring in the holiday cheer. We've also listed Christmas Tree Farms in Litchfield County and in Fairfield County.
Ahren's Tree Farm in Bloomfield offers a wide variety of live trees from now until late December. They have both a cut your own or pre-cut options available to choose from. Prices are reasonable and they have saws available for cutting.
32 Hoskins Rd. Bloomfield, CT 06002 (860)242-6620
Red Hill Christmas Tree Farm in East Windsor sells a variety of high quality live trees to cut yourself or already cut to purchase. Christmas wreaths and cutting saws are also available. Be prepared because the farm accepts cash or check only. Santa has also been known to make visits to this farm so be sure to call for more details regarding his appearance times.
37 South Main St. East Windsor, CT 06088 (860)627-9728
Boticello Farms in Manchester has pre-cut Christmas trees for sale as well as decorations, pine garland, kissing balls, poinsettias, boughs, wreaths and more. Their varieties for trees include Balsam and Fraser Fir.
209 Hillstown Rd. Manchester, CT 06040 (860)649-2462
Cherry Brook Farm in Canton Center has you choose and staff will cut Christmas tree options with saws and tree wrapping provided. They have a warming shed with restrooms and free hot spiced cider. Wreaths and tree stands are also available.
225 Cherry Brook Rd. Canton Center, CT 06020 (860)693-2687
Murdock's Trees in Burlington is also another option for choose and cut Christmas trees with saws and wrapping available. Tagging is allowed. Large wreaths and greens are made to order. Their hours are weekends from 8 a.m.- 4 p.m.
33 Main St. Burlington, CT 06013 (860)675-3012