Martin Luther King Day Celebrations This Weekend in Fairfield County, CT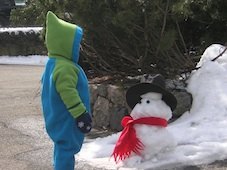 I"ve always thought it somewhat ironic that our kids celebrate Martin Luther King Jr. Day by taking a day off from learning.  But alas, Congress has once again failed to consult me when composing the list of federal holidays, and so school is indeed closed on Monday.  Therefore, come Monday morning, this family will honor Dr. King by happily lounging in our jammies and eating pancakes.   Not only that, we're hoping to check out some of these great area events this MLK Jr. weekend! Just in case you are in Harford County check out these MLK events there too.
Beardsley Zoo, Bridgeport, CT In honor of the great civil rights leader, the Beardsley Zoo will offer $5 admission on January 21st from 9am-4pm. 1875 Noble Avenue, Bridgeport, CT 06610, 203.394.6565
Freedom Quilt Family Workshop, Fairfield History Museum, Fairfield, CT Come to the Fairfield Museum to make a collage based on the theme of Freedom Quilts.  Children 8 and up are encouraged to participate in the workshop which will run from 10am – 12pm on Monday, January 21st.  The workshop is included in the museum's $5 admission fee ($3 for students, children under 5 are admitted for free).  Stay and explore the Promise of Freedom exhibit, featuring many iconic photographs from the civil rights movement. 370 Beach Road, Fairfield, CT, 06824, 203.259.1598
Family Day Celebration, Bruce Museum, Greenwich, CT Visit the Bruce Museum on Monday, January 21st, to partake in their annual Martin Luther King Jr. Family Day Celebration.  At 11am and 1pm you can enjoy theatrical performances about the life of Rosa Parks put on by Encore Performing Arts Flying Ship Productions.  The events are included in the $7 museum admission price (student tickets are $6 and children under 5 are admitted free). 1 Museum Drive, Greenwich, CT, 06830, 203.869.0676
Fashion Forward Workshop, Westport Arts Center, Westport, CT Kids 6-10 are invited to come to the Westport Arts Center from 10am-12pm to enjoy fashioning fabric into clothing and accessories!  Call to reserve space – the price of the class is $45. 51 Riverside Avenue, Westport, CT, 06880, 203.222.7070
Beauty and the Beast, Downtown Cabaret Theater, Bridgeport, CT On Saturday, January 19th, and Sunday, January 20th, at 12pm and 2:30pm you can catch the Downtown Cabaret Theater's performance of Beauty and the Beast.  Tickets are approximately $20 each, and can be purchased via the theater's website. 263 Golden Hill Street, Bridgeport, CT, 06604, 203.576.1636
Lego Workshop, Fairfield Public Library, Fairfield, CT Drop in at the Fairfield Library on Friday, January 18th between 4 and 4:45 for a session of lego building.  Children in grades K-5 welcome with an accompanying adult. 1147 Fairfield Woods Road, Fairfield, CT, 06825, 203.255.7307
However you choose to honor Dr. King, have a wonderful long weekend!