Festivals and Fairs in Fairfield County, CT This July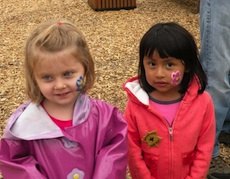 Day one of summer vacation and the score in this house is as follows: kids 1 million, mom 0.  While I envisioned three freshly scrubbed, idyllic children working compatibly together on community service projects and requesting additional math assignments, they instead have decided to argue over, well…EVERYTHING.  Who gets the pink spoon, who gets the cow mug, who gets to get the yesterday's mail out the mailbox, and who gets to answer the door.  And why, yes, I am writing this before 9am on the very first day of summer vacation.   Clearly Operation Get-the-heck-out-of-the-house needs to be kicked into high gear.  We will be heading out the door this July to several of the local area fairs and festivals.  Perhaps you will as well? If you are interested in a change of locale - we've covered fun summer events in Litchfield County as well as Eastern CT too.
Darien Sidewalk Sale and Family Fun Days, Darien, CT: Visit the Goodwives Shopping Center on July 11-13 for a few days of shopping, live music, bouncy castles and lots of kid fun.  Food, fun and bargains galore…
Goodwives Shopping Center, 25 Old King's Highway, Darien, CT, 06820
Pork in the Park, Stamford, CT: July 13th and 14th are the dates for the first annual Pork in the Park event in Stamford, CT….who could pass up this???  The event includes a bbq contest, face painting, rides for the kids, and live music.  Tickets are $15/adult, $5/kids.  A perfect July event…
Mill River Park, Stamford, CT, 06902, 203.696.4760
Trumbull Day, Trumbull, CT
June 29th is the date for Trumbull's annual "Trumbull Day", featuring carnival rides, live music, food and arts and crafts.  The even runs from 11am-11pm, ending with a fantastic fireworks display.  Tickets are $7/adult, $5/children.
2 Strobel Road, Trumbull, CT 06611
Bridgeport Arts Fest, Bridgeport, CT: Local artists and craftsmen will populate the Bridgeport Arts Fest this July 13th.  The event is free to attend, and features original works by many artists, food vendors, and children's activities.  The daytime event runs from 10am-6pm, and will be followed by a concert. 
McLevy Green, Bank Street, Bridgeport, CT, 06604, 203.578.3972
Bruce Museum Family Egg Fair Day, Greenwich, CT
On Sunday, July 21 from 1-4, come enjoy the Egg Fair at the Bruce Museum.  Admission to the event is included with regular museum admission fees, and will include egg painting, pony rides, arts and crafts, and an egg hunt.  Who couldn't use a little Easter in July? 
The Bruce Museum, 1 Museum Drive, Greenwich, CT, 06830, 203.869.0376