Family Friendly New Year's Eve in Fairfield County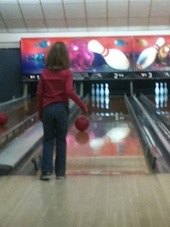 Last New Year's Eve, the majority of my family went to bed at 10pm while my older brother and I stayed up and watched an ESPN special featuring daredevil motorcyclist Robbie Madison attempting a world record breaking stunt.   My point?  Well, in addition to sporting some questionable taste in television programming, this family is clearly an early to bed kind of crew.   So I set out to find some New Year's Eve events that wouldn't require me to have a double espresso at 9pm, and I found quite a few here in Fairfield County! And don't worry, we've listed some great things to do on New Years Day as well.
Italian Center, Stamford, CT
Call the Italian Center and make reservations for their annual New Year's family event.  The evening includes dinner and dancing for the adults, as well as entertainment for the younger crew.  The festivities will run on Tuesday, December 31st, from 7pm-12:30am, and tickets are $70/adults, $35/child. 
1620 Newfield Avenue, Stamford, CT, 06905, 203.212.9078
First Night, Danbury, CT
Ring in the New Year in Danbury with a great afternoon of family entertainment!  Come at 10am for the 5k race (which is open to all ages and requires a $25 entrance fee) and stay for the "Danbury Fare" from 4pm-8pm.   First Night buttons are $7.50 each, and provide admission to all First Night events.  The evening includes entertainers, arts and crafts, face painting, puppeteers and many other activities for families.
Main Street, Danbury, CT, 06810, 203.792.1711
First Night, Westport and Weston, CT
Westport and Wilton will also be hosting their annual First Night celebrations.    Visit downtown Westport from 4pm-10:00 pm to enjoy numerous artists including puppeteers, Irish dancers, comics and musicians.  Food is available at local eateries, and admission buttons are available for $10. 
Myrtle Avenue, Westport, CT, 06880, 203.341.1041.
"The Polar Express"
This is the perfect excuse to keep the Christmas spirit alive, while scoping out the Maritime Aquarium's renovated IMAX theater.  The animated film starring Tom Hanks will play at 4 p.m. and 7:30 p.m. on Dec. 31.  Based on the 1986 Caldecott Award-winning book by Chris Van Allsburg, "The Polar Express," follows a young boy who doubts the existence of Santa Claus, on a whirlwind ride to the North Pole.
Admission: $11.50 for adults and $9.50 for children 2-12.
The Maritime Aquarium
10 N. Water St., Norwalk, CT
203-852-0700
Holiday Express Train Show
Choo-choos don't lose their charm after Santa rolls out of town!  On New Year's Eve, you can stop by the Fairfield Museum to see their new displays at the Holiday Express Train Show.  All ages can appreciate model trains winding around a winter wonderland of spectacular trees and beautiful holiday scenery.  New Year's Eve hours are 10am-4pm.
Admission: $5 Adults, $3 Students/Seniors, Free for Members/Children 5 and under
Fairfield Museum and History Center
370 Beach Road, Fairfield, CT
203-259-1598
Splash Zone at Chelsea Piers, Stamford, CT
If you haven't checked out the Splash Zone yet, now's the time to do it.  It's a dreamy destination for a variety of ages.  The big room houses several water play stations, including sprinklers, wading pools, slides, and lots more fun for the kids.  The water is never super deep anywhere, but you do still need to be vigilant with the little guys.  Reservations are a must for a New Year's Eve visti, which will run you between $15-$20. 
One Blachley Road, Stamford, CT, 06902, 203.989.1000
Rip van Winkle Bowling, Norwalk, CT
Take the family bowling at Rip Van Winkle bowling alley in Norwalk for New Year's Eve.  The lanes are open from 11am New Year's Eve to 1am New Year's Day.  They reopen again at 11am on New Year's Day. Shoe rentals are roughly $5/pair, and game rates are roughly $7/person per game. 
701 Connecticut Avenue, Norwalk, CT, 06854, 203.838.7501
Bubbleology, Norwalk, CT
The countdown to 12 is on...12 noon, that is!  Visit the Norwalk Library for their New Year's Eve Bubbleology show from 11-12:30 on January 31st.  There will be bubbles, confetti, and refreshments. No registration required; entrance will be on a first come basis.
Norwalk Public Library, Norwalk, CT 203-899-2780 ext. 15131
And, if all else fails, I believe that Robbie Madison and his trusty motorcycle will be taking on another world record this year.   Happy New Year!!!!
Originally published December 22, 2012.