Free and Fun Things to Do this Easter Weekend with Kids in CT: Easter Egg Hunts, Easter Bunny and Seal Watching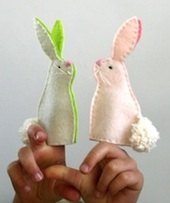 Spring Break is about to begin for many Connecticut families and there are lots of Easter festivities around the state on Saturday. Looking for some inspiration? You can check out some fun Easter party and recipe ideas on our pinterest page. Saturday is your last chance to squeeze an Egg hunt in and Easter activities abound this weekend. You can find a celebration close to you in our Fairfield, Hartford and Litchfield posts. 
Summer Camp registration is going on and we have a list of some cool day camps in Fairfield County. We also have created a list of Fairfield County preschools that you may like. Looking for fun in Litchfield County this Spring? Check out our list of 10 seasonal things to do with the kids.
This weekend we've rounded up all sorts of fun for you and your family. We love all things free and there happens to be a free admission for kids at the Mashantucket Pequot Museum this Saturday. You can take the kids for a ride on the Easter Bunny Express on the Naugatuck Railroad or get their photo taken with the Easter Bunny at the Danbury Mall. It's family friendly drop in weekend at the Aldrich and the Connecticut Historical Society is kicking off their new family activity pack. Why not take a cruise on the Long Island Sound to watch the seals swimming around the area? 
Check out all of the events we have listed on our calendar to find more fun this weekend. We have a lot of options for Spring Break next week too. Join us on Facebook and Twitter as well as pinterest. We'll be adding suggestions to our 110 Things to Do with Your Kids in Ct Before They Grow Up. Let us know if you think we've missed something by leaving a comment under the post. Our Summer Camp Guide is a great resource for anyone looking for camps this summer.
Congratulations goes out to Brittany Randall Bornn for winning our Stepping Stones Museum Family 4 pack ticket giveaway! We have you covered here at Mommy Poppins CT! Thanks for visiting our site and sharing our posts! Have a beautiful Easter weekend with your family!