FREE and Cheap After School Programs in Hartford County, CT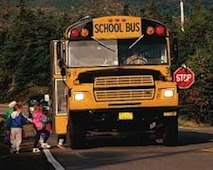 Back to school is creeping up on us. Before we know it the yellow buses and kids lugging their backpacks will be filling the streets. Unfortunately for the working parents with the 9-5 schedule the 3 o'clock school day ending will just not cut it. Luckily there are many free after school programs available in the Hartford area. For more after school programs check out our After School Classes Guide.
Many of the towns in the area, like South Windsor or New Britain for example, offer after school programs for residents through the Parks and Recreation Department. The programs usually include recreation stations, homework help, quiet time, snack sections and arts & crafts. Check with your local park and recreation to see if anything is available.
The 4-H Club will often provide after school programs that offer the opportunity to explore all types of science, health and citizenship. To find out what is available check the website or call the Hartford county extension center at (860) 570-9010.
The New Britain Youth Theater has an after school extracurricular program scheduled and arranged through the New Britain Consolidated school district. It is designed to teach all aspects of theater performance and production based upon state of Connecticut curriculum guidelines.
The Educational Resources for Children, Inc (ERfC) provides after school learning and enrichment centers at a few of the area schools in the Enfield community. While this program is not free the registration fee is reasonable.
Beat the Street Community Center in Meridan offers after school youth programs for children ages 5-13. The fun activities available at the center include computer learning centers, arts & crafts, amateur boxing and fitness, movies and more. Call the center for more information (203) 686-1639.
The Parker Memorial Community Center in Hartford has many after school activities available such as double dutch, basketball, badminton and more. Activities differ on a daily basis and are offered at varying times so check the website for more information regarding schedules.
Originally published 8/26/2012.